Elevate Your Space
Luxury Vinyl Flooring
---
Experience the resilience and versatility of luxury vinyl flooring
We offer an extensive selection of vinyl flooring options, carefully curated to meet your unique design preferences and functional needs. Whether you desire the timeless elegance of hardwood, the sleek aesthetics of tile, or the warm ambiance of natural stone, our vinyl flooring collection offers a myriad of designs, finishes, and colours to suit any space in your home or business. Discover the remarkable benefits of vinyl flooring, from its water-resistant and low-maintenance nature to its ability to withstand high-traffic areas with ease.
---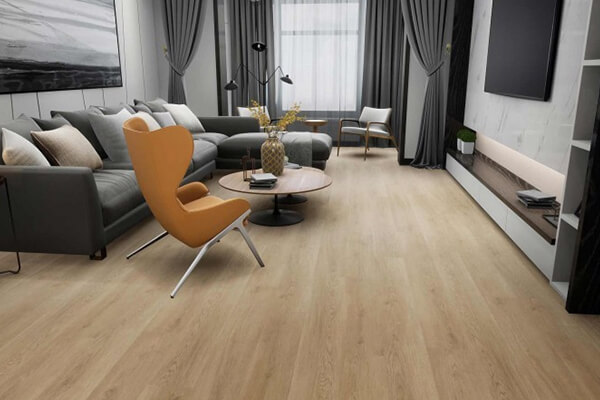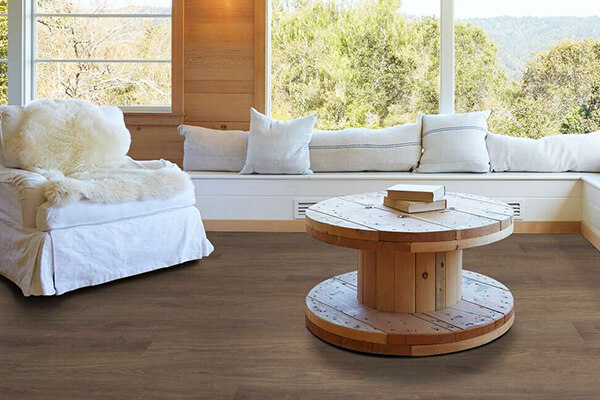 Why Luxury Vinyl
Discover the benefits of Luxury Vinyl Flooring
Durability
Vinyl flooring is highly durable and can withstand heavy foot traffic, making it an excellent choice for both residential and commercial spaces. It is resistant to scratches, stains, and dents, ensuring long-lasting beauty and performance.
Water Resistance
Vinyl flooring is highly resistant to water, making it an ideal flooring option for areas prone to moisture, such as bathrooms, kitchens, and basements. It provides a protective barrier against spills and moisture penetration, preventing damage to the underlying subfloor.
Easy Maintenance
Vinyl flooring is incredibly easy to clean and maintain. Regular sweeping or vacuuming, coupled with occasional damp mopping, is usually sufficient to keep it looking fresh and vibrant. Its water resistance also allows for easy cleanup of spills and stains.
Affordability
Vinyl flooring is often more budget-friendly compared to other flooring options, such as hardwood or stone. It provides an affordable way to achieve the look and feel of natural materials without compromising on quality or style.
Long Lifespan
Vinyl flooring is known for its longevity, providing many years of beauty and functionality. With proper care and maintenance, it can withstand the test of time and retain its appearance even in high-traffic areas.
---
Popular Styles
---
---
---
Quick answers
Frequently Asked Questions
---
Is vinyl flooring suitable for high-moisture areas like bathrooms or kitchens?
Yes, vinyl flooring is an excellent choice for high-moisture areas. It is highly resistant to water, making it waterproof or water-resistant depending on the type. It can withstand spills and humidity without warping or damage, making it a practical and durable option for bathrooms, kitchens, and other moisture-prone spaces.
How does vinyl flooring compare to other types of flooring in terms of durability?
Vinyl flooring is known for its durability. It is resistant to scratches, stains, and impacts, making it suitable for high-traffic areas. Its wear layer protects against daily wear and tear, ensuring long-lasting performance. However, it's important to consider the quality and thickness of the vinyl flooring to ensure optimal durability for your specific needs.
Can I install vinyl flooring myself, or should I hire a professional?
Vinyl flooring can be installed as a DIY project, especially with the availability of click-and-lock or peel-and-stick installation systems. However, professional installation is recommended for complex installations or if you're unsure about the process. Professional installers have the expertise and tools to ensure a proper and seamless installation.
Ask about our affordable installation services to learn more.
How do I clean and maintain vinyl flooring?
Vinyl flooring is easy to clean and maintain. Regular sweeping or vacuuming removes dirt and debris, while occasional damp mopping with a mild cleaner keeps it looking its best. Avoid using harsh chemicals or abrasive tools that can damage the surface. Refer to the manufacturer's guidelines for specific cleaning instructions.
Nova carries many suitable cleaning products for Vinyl. Talk to experts today to find the right solution for your flooring.
Can vinyl flooring be installed over existing flooring?
In many cases, vinyl flooring can be installed over existing flooring, such as hardwood, laminate, or tile, as long as the subfloor is clean, dry, and level.
Talk to our product experts to assess the suitability for your specific situation.
Is vinyl flooring safe for my family and the environment?
Vinyl flooring has evolved over the years, and many manufacturers produce low VOC (volatile organic compound) or phthalate-free vinyl flooring options, which are safer for your family and the environment.
Talk to our flooring experts today to find a solution that works best for you.
Can vinyl flooring be used in commercial settings?
Yes, vinyl flooring is widely used in commercial settings due to its durability, easy maintenance, and wide range of design options. It is suitable for various commercial applications, including retail stores, offices, healthcare facilities, and hospitality venues. Consider commercial-grade vinyl flooring for enhanced durability in high-traffic commercial areas.
Can vinyl flooring be installed over radiant heating systems?
Yes, vinyl flooring is compatible with radiant heating systems. However, it's important to check the manufacturer's guidelines and recommendations to ensure the specific vinyl product is suitable for use with radiant heating. Proper installation methods and following the heating system's guidelines are crucial for a successful and efficient heating setup.
Is vinyl flooring prone to fading from sunlight exposure?
Vinyl flooring with UV-resistant properties is designed to withstand sunlight exposure and resist fading. However, excessive exposure to direct sunlight over a long period can still cause some fading. Using window coverings or UV-protective films can help minimize the effects of sunlight on vinyl flooring and prolong its vibrant appearance.
Can vinyl flooring be repaired if it gets damaged?
Vinyl flooring is generally resistant to damage, but if it does get damaged, repairs can be made in some cases. Small scratches or dents can often be repaired using vinyl flooring repair kits, while larger damages may require replacing the affected area. It's recommended to keep some extra vinyl planks or tiles for potential repairs in the future.
---
---
---
contact us
Request Information
Visit our showroom located in Niagara Falls, Ontario to browse our wide variety of styles and finishes, or send a detailed message to request information.
---
"*" indicates required fields